Get Your Windshield Repaired Fast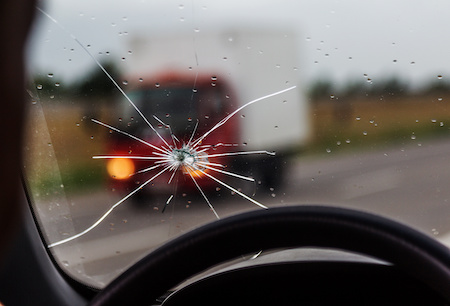 Car accidents–big or small–are traumatic experiences. Sometimes, drivers are lucky enough to get by without injury. However, the damage to your vehicle hurts one's bank account as much as one's pride. Even low-speed accidents can cause cracks in your windshield. These cracks can expand across your windshield, obstructing your field of vision,  making it risky and unsafe to drive. Before the problem becomes too big to fix, call us at Complete Glass Service. We do windshield repair for Portland and Portland Metro area drivers. Any make and model, we'll make sure your auto glass damage is fixed or replaced properly!
A Reliable Auto Glass Shop in Portland
With more than 20 years of performing windshield repair in Portland, we not only do the job right, but we get it done fast too! Our technicians can fix all kinds of windshield breaks, including dings, chips, and edge cracks, as long as it's still repairable. For any irreparable damages, we'll provide you with the best full windshield replacement solutions. Trust Complete Glass Service to get you back on the road with peace of mind.
What if the damage is too much? While we're skilled in glass and windshield repair, some cracks and breaks are simply too big. If that's the case, we can replace the glass for you using OEM glass or high-quality aftermarket options. Either way, we'll make sure to handle it!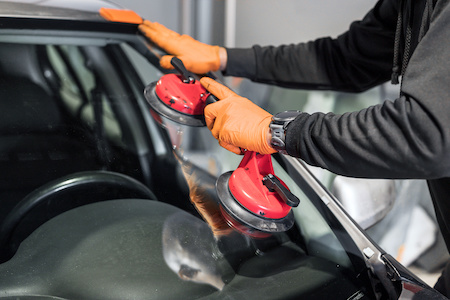 Mobile Windshield Repair At No Extra Cost!
If you can't safely make it to us, you don't have to worry; we'll come to you! With mobile windshield repair service at no extra cost, we ensure that our business representatives and technicians take care of our customers. And whether you drive to our shop or we come to your location, all of our work is backed by a satisfaction guarantee. If our work doesn't meet your expectations, let us know and we'll do what we can to make it right. So choose us with confidence for windshield repair in Portland Metro any other auto glass help you need. Give us a call or contact us today to schedule a repair time!
Stop Searching For Windshield Repair Near Me, Call Us!
Choose Complete Glass Service for expert care and experienced windshield repair in Portland. With over 20 years of expertise, our skilled technicians fix various damages, including rock chips. If the damage is irreparable, we also offer quality glass replacement using OEM or quality aftermarket glass options. Enjoy the convenience of free mobile glass repair service backed by a satisfaction guarantee. Get back on the road with peace of mind—call us for windshield repair with Complete Glass Service today.