Need To Service Your Auto Glass In Portland?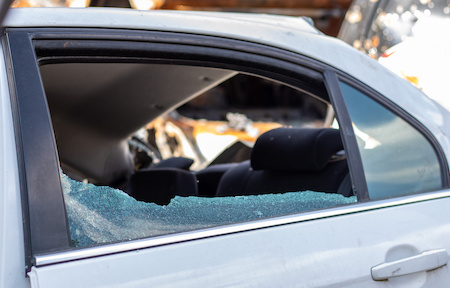 Auto glass extends beyond your windshield. Auto glass also includes passenger, front, and rear windows. Often times, it's the sunroof and back glass that needs replacing. If any of these pieces of glass are compromised, it's not only your car at risk but your safety as well. Complete Glass Service is here to help you with your glass needs. For any vehicle glass in the Portland Metro area you need help with, we can either fix or replace it for you!
Auto Glass With A Satisfaction Guarantee
Your auto glass is crucial to your safety and well-being, and there are many shady glass repair companies that cut corners for the sake of making money. At Complete Glass Service, we only use OEM or top-of-the-line aftermarket glass guaranteed to last; we'll never source parts from a junkyard. All of our auto glass work is guaranteed to meet your satisfaction. In the rare case that our quality technicians don't fully repair the problem, simply tell us and we'll be back to make it right–no questions asked!
Not safe to drive to us? We'll come to you! We offer free mobile services because we know that sometimes you can't take the risk.
Car Window Repair and Beyond
We do much more than simply fix up your glass and send you on your way. Our professional staff will ensure the bulk of this glass debris is removed when servicing your auto glass. Our extensive expertise in auto glass services ensures that your entire vehicle is well taken care of. We understand that your glass needs to extend beyond just the windshield, encompassing the passenger, front, and rear windows as well. The sunroof and back glass are often susceptible to damage and require immediate replacement. We recognize the criticality of addressing any compromised glass components, as it not only puts your car at risk but also poses a threat to your safety. It's just one of the ways we go above and beyond for our customers. So for any needs you have with glass in Portland, don't go to a glass company that only does part of the job.
Customer Satisfaction You Can Trust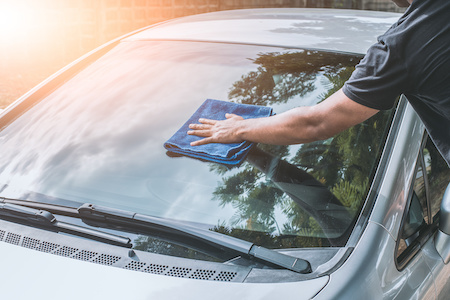 Our commitment to excellence goes beyond mere glass repairs and window replacements. We strive to ensure your satisfaction by using high-quality materials and cutting-edge techniques. With our attention to detail and precision craftsmanship, we restore your vehicle's structural integrity and aesthetic appeal. When you entrust your auto glass needs to us, you can expect exceptional service from start to finish. We prioritize your convenience by offering flexible scheduling options and efficient turnaround times. Our friendly and knowledgeable team is always available to address any questions or concerns you may have, guiding you through the process with professionalism and care.
Stop Searching For Auto Glass Near Me, Call Us!
At Complete Glass Service, we take pride in our unwavering dedication to meeting all your glass requirements. Whether you need minor repairs to fix a chip or crack, or a complete replacement for shattered or severely damaged glass, our skilled technicians are here to assist you. Don't compromise on your safety or settle for subpar auto glass services. Choose Complete Glass Service for your auto glass repair shop in the Portland Metro area. Experience our commitment to excellence, reliability, and customer satisfaction firsthand. Contact us today, and let us restore your auto glass clarity, functionality, and security.