Portland's Choice For Auto Glass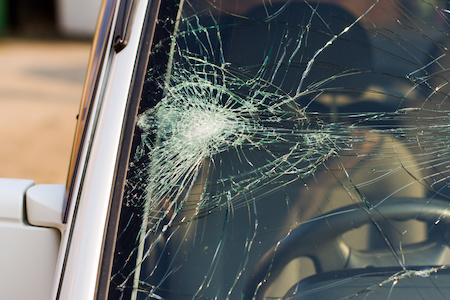 Glass is a fragile, yet essential material. It's one of the few transparent yet protective substances in the world, and the reason that it's used for important components like windshields. So when you have cracked or broken glass in your car, you can't afford to put off fixing it. Fortunately, Complete Glass Service is the Portland glass shop to help keep you safe and make your vehicle look great again.
Auto Glass Repair For Any Vehicle
A chip or crack in your auto glass can be more than just a cosmetic concern—it compromises your safety on the road. At Complete Glass, we specialize in efficient and reliable glass repair for your car, truck, or SUV. Our experienced technicians are skilled in addressing a range of glass damage, from minor rock chips to larger cracks. With our prompt attention and advanced repair techniques, we can restore the integrity and clarity of your vehicle's glass, ensuring optimal safety and visual appeal.
Have a rock chip? While rock chips might seem like a minor issue, that's not always the case. If the rock manages to break through the innermost membrane of your glass, it might not even be possible to fix! If it's not too late, come to us before that happens, and we can repair instead of replace your glass.
Certified and Experienced Professionals
When it comes to auto glass services in Portland, you need a company you can trust. At Complete Glass, we are proud to be a Sika-certified company, demonstrating our commitment to exceptional craftsmanship and industry best practices. With over 20 years of experience, our knowledgeable team has successfully repaired and replaced thousands of windshields and glass panels. We stay up-to-date with the latest techniques and advancements in the glass industry to deliver outstanding results.
New Glass Replacement
In some cases, the damage to your glass may be too severe for repair. When that happens, you can trust Complete Glass to provide top-quality glass replacement services. Our experienced team offers comprehensive solutions for replacing damaged windshields, windows, and other glass components. We prioritize using high-quality materials that meet or exceed industry standards, ensuring durability, longevity, and a seamless fit. Rest assured that with Complete Glass, your glass will be replaced with precision and care, restoring the functionality and aesthetic appeal of your vehicle, home, or business.
Stop Searching For Glass Near Me, Call Complete Glass
Don't go to just anyone for help with your auto glass in Portland. As a Sika-certified company, we've proven that we do the job the right way. We work with any and all insurance companies that cover glass repair and replacement. With over 20 years of experience, we've fixed every kind of auto glass and always make sure it's done right. Call us or contact us today, and we'll help you get on your way!